Papa Charlie Productions
Our cache of broadcast quality audio production is available for you to use on your commercial music, film, television, and video projects. We can also custom taylor our audio products to meet the needs of your project specifications.
click to listen
Clip 001

click to listen
Clip 002

click to listen
Clip 003

To request a sample cd or to request licencing for a particular product call
832-549-7085
Spotlight

Our Featured Artist

AT a.k.a. Jubalee


Hip hop/Rap Artist

Already. Whats happen'en? it's your boy, AT. Ya'll need to get this record. Check out a few songs. All songs were written, recorded, and produced by me and my friend Papa Charlie.
Papa Charlie is a Houston area Producer
of Rap and Hip-Hop Music. Our goal is to create music that will make a difference in the Houston hiphop music scene. There is a lot of quality unsigned talent in the Houston area and we want to create music that will highlight these Artist skills and take them to the next level. I believe we are inovators and our music will set us apart from other producers. Houston music producer Papa Charlie makes commercial Rap, Hip-Hop, Beats, Loops, and Samples. We make original music, underground or street level music for the Houston Rap/Hip-hop music scene and Houston area musicians, Houston talent, and Houston unsign Rap and Hip-Hop artist. Many Houston area unsigned Rap artist need better quality music beds to help their talents stand out from the crowd. If you need original tracks for your Rap or Hip-Hop artist, we can help you.
Contact us here.
sales@accessmusic.biz
Royalty Free Instrumental CD's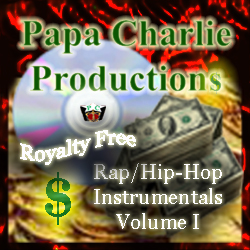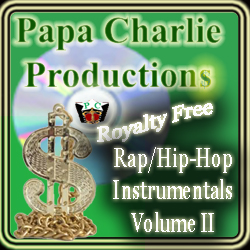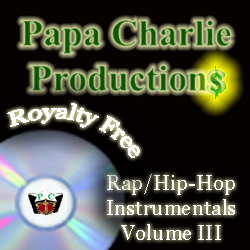 A total of 18 tracks on each cd for you to record and create at will, all royalty free.
on sale now for only $19.95